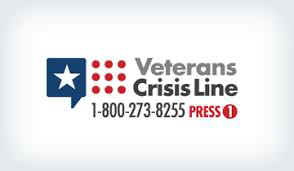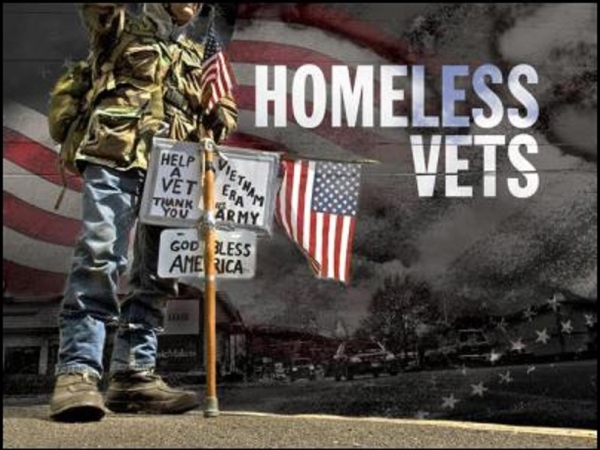 Courtesy of YouTube
Homeless Veterans On The Streets Of America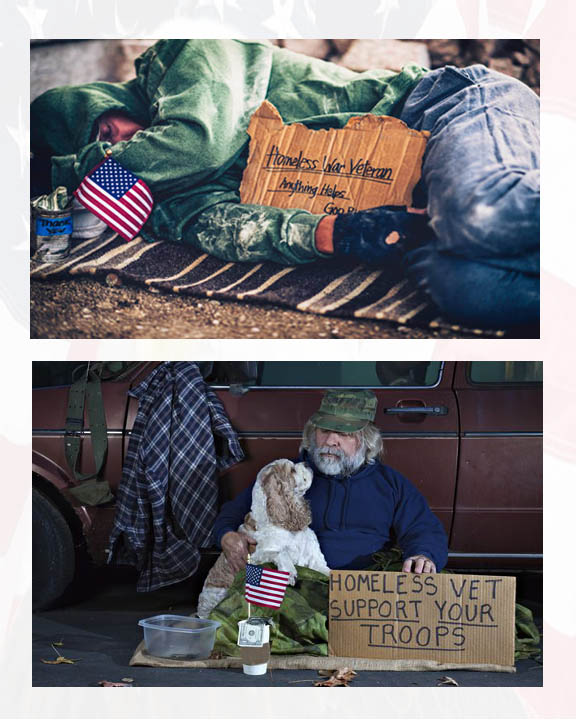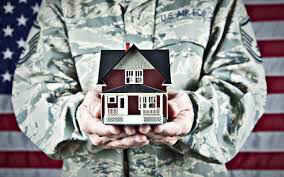 Courtesy of YouTube
Veterans And Their Homeless Experiences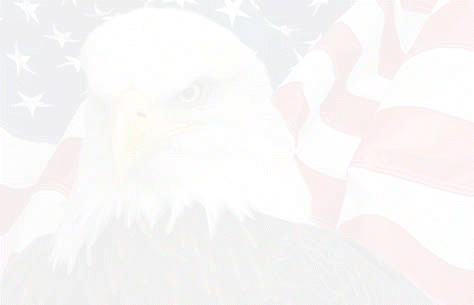 Courtesy of YouTube
Try Not To Cry! Homeless Veteran Gets
The Surprise Of His Life
Courtesy of YouTube
Homeless Veteran Gets New Adidas On Veterans Day
Courtesy of YouTube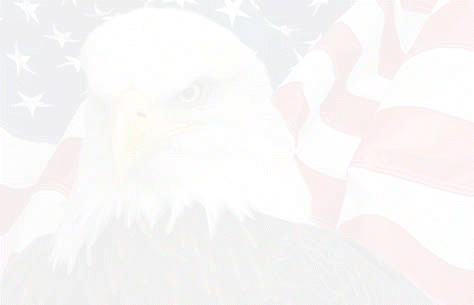 Courtesy of YouTube
Homeless Veterans Take Refuge At Arizona
Encampment
Courtesy of YouTube
Street Vets-PBS Homeless Veteran
Documentary Film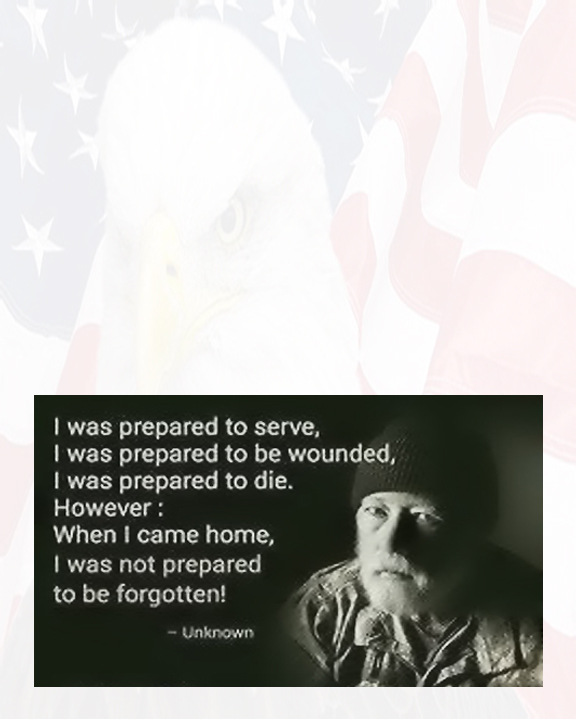 Courtesy of YouTube
50,000 Homeless Veterans Nationwide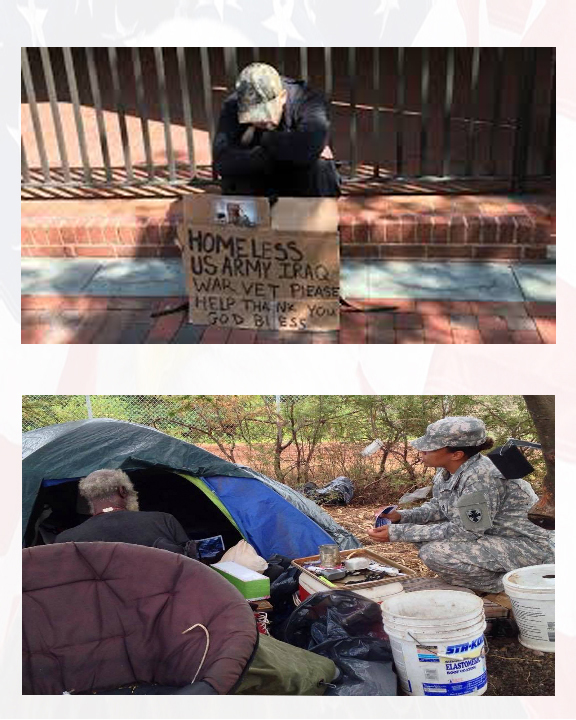 Courtesy of YouTube
Courtesy of YouTube
Homeless Veteran Dying Of Cancer On
The Streets Of Denver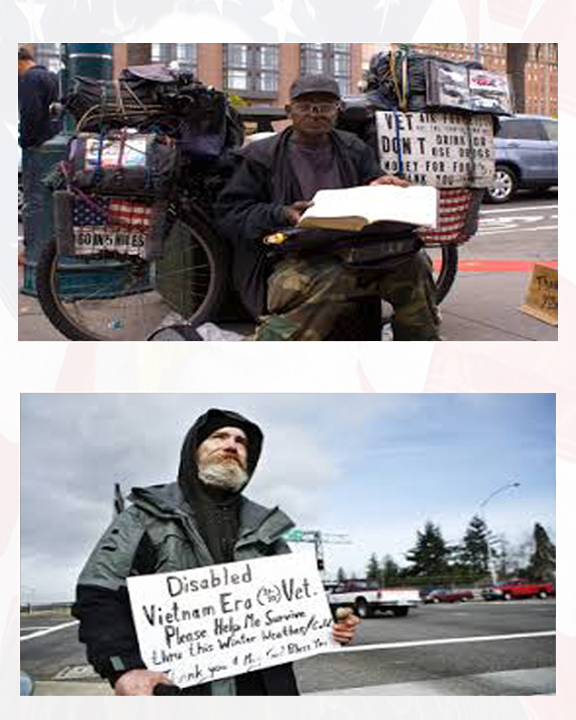 Courtesy of YouTube
LA's Ambitious Plan To House Every
Homeless Veteran
Courtesy of YouTube
Homeless Veteran Helped Off The Streets Of
Titusville, FL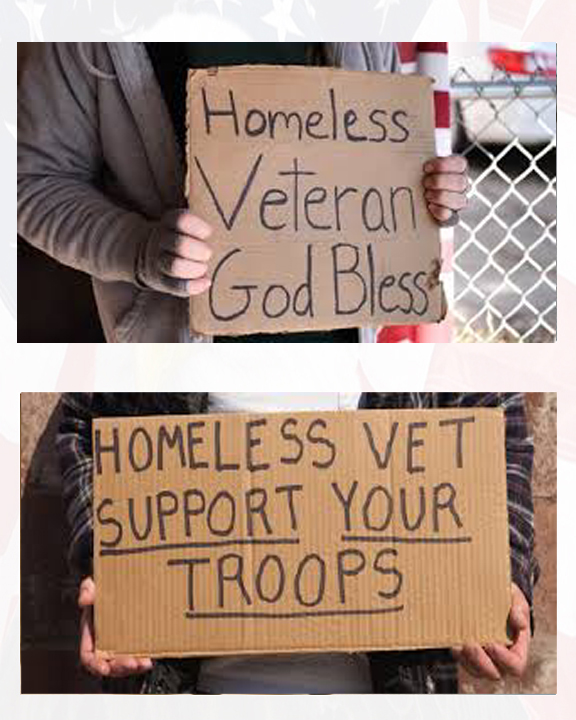 Courtesy of YouTube
Reunited A Homeless Navy Veteran With Family
After Years
Courtesy of YouTube
Helping Our Homeless Veterans For Christmas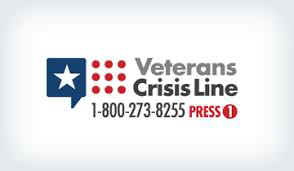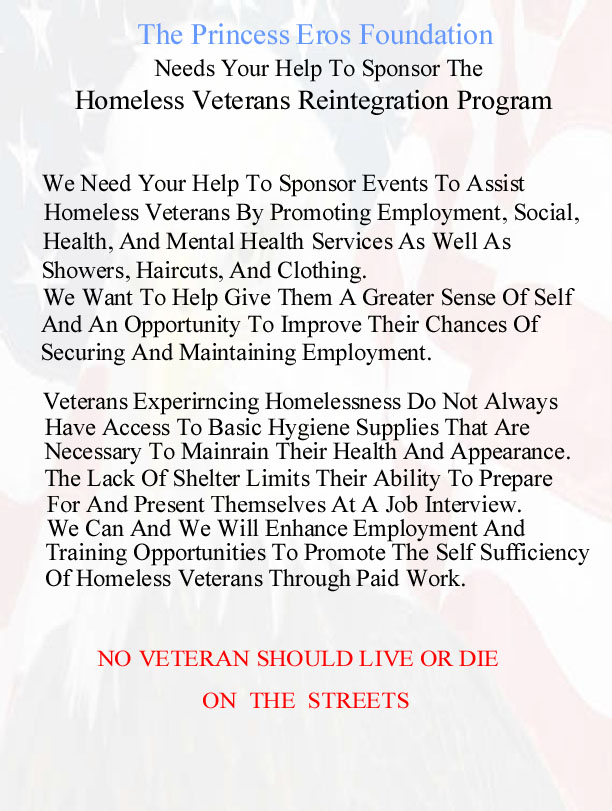 Courtesy of YouTube
Courtesy of YouTube
Homeless Veterans Find Help & Hope
(Documentary,Short)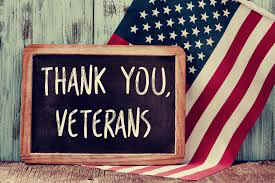 Courtesy of YouTube
America's Veteran Crisis: Abandoned At Home
Courtesy of YouTube
Homeless Vietnam Veteran On The Streets Of
Gainesville, FL
Courtesy of YouTube
The Past, Present And Future Of Veteran
Homelessness
Courtesy of YouTube
U.S. Veterans Battling Homelessness
JUST..........TALK
Suicide Doesn't Have To Be The Answer To P.T.S.D.
WE MUST WORK TOGETHER AS A NATION...TO SAVE THE NATION
The "JUST TALK" Campaign Can Save Lives And Families.
There Is No End Date For The Veterans
P.T.S.D. "JUST TALK" Campaign.
As Long As The United States Is The Strongest Nation In The World
With The Strongest Military In The World,
That Defends Freedom Around The World,
There Will Always Be American Veterans That Suffer From P.T.S.D..
We Must Try Something New! Something Different!
Something That Will Remove
That Fear Factor Of Feeling Weak If One Admits They Have P.T.S.D.
And Seeks Help! It Can Be Done! We can do it!
The Princess Eros Foundation Is NOT A Local Foundation To Any One City,
State Or Country...
American Soldiers Defend The World...
Always Have And Always Will...
P.T.S.D. And Suicides Are Global...
Our Family And Friends Are Global...
OUR MISSION IS GLOBAL...
Please Print The P.T.S.D. "JUST TALK" Flyer And Share It
With Everyone
The PrincessEros Foundation is a Tax-Exempt 501(c)(3) Non Profit Organization
A Verified Member of Google Tech Soup For Non Profit Organizations
A Verified Member of Facebook for Non Profit Organizations
A Verified Member of Pay Pal for Non Profit Organizations